It's 9:46 PM. I have just changed to complete my regimen at the gym. But the catch is: I wanted to be asleep in my bed.
It's midterms season. Graduation is approaching. Post-graduate life is slowly creeping up on me. Job and internship applications are slowly building. Senioritis is trying to win. The transition out of organizations have been a challenge and all the hats I wear are slowly starting to fall. Sometimes I ponder just changing my whole identity and see if that will get rid of all my responsibilities. Did I mention that the last semester of undergrad is EXPENSIVE?!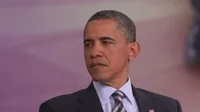 On top of that: Jussie Smollett is all over the news for some foolishness, the anniversary of Trayvon Martin's death happened, Duke lost to UNC and lost Zion in the first 30 seconds, Steve Harvey and Monique took over Twitter, and there's been a whole bunch of bizarre happenings during this fine month of February.

See the past couple of weeks, more-so the past few hours, had been a whirlwind. I was tired, annoyed, unappreciated and again tired. And it was only Monday. But what did I do? I kept it as Kerry Washington/ Olivia Pope strong as I possibly could.
As I ran on the treadmill, I continued to push, raising the speed 0.5 mph every few seconds or so. I would stop every maybe 30 seconds or so to catch my breath, but I would do this over again for about 15 minutes. Did I look insane? Probably. Did it help me? A little. Did I feel great afterwards? Nope. So that's when I took the row machine. I pulled and pulled and pulled until I couldn't anymore. Again, did I look insane? Probably. Did it help me? A little. Did I feel great afterwards? Nope.
The gym is usually my place of refuge and solace, especially after a long day. But this day was different because I didn't do something simple: Pray.
Part of my goals for 2019 was to be active in prayer and within the Bible. The Bible app has been a big help because there a plans that I can do with reminders and so far I have 4 perfect week and a streak of 25 days with overall 45 days in the app (We have been 2019 for 58 days as of February 28th). It has been one of the most rewarding things because I am able to have guidance in breaking down the Bible while also having practical and 21st century application with what I'm reading.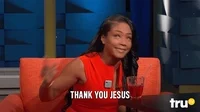 Praying before the gym? Does it really help? For me, it does. Most people say "Lord, don't let this workout kill me today. Help me be summertime fine really soon." And as great as it is, that one doesn't count for me. I pray for protection over my body and the equipment so that I don't get hurt. I pray that I alleviate some stress and that this serves an opportunity for me to better all aspects of my health, including my spiritual health. I also pray that if someone is feeling uncomfortable or lost in the gym that I am able to serve as a vessel or beacon of light for them even if I don't know that I am being one.
So yes, Monday was difficult. But when I got in the car, I realized what had happened. I stopped what I was doing (I was still parked) and prayed. My entire demeanor changed. I was still tired (more so sleepy because it was hitting almost 10:30 at night), but my spirit was satisfied.
For anyone struggling, take the time to reflect and really understand what is going on around and with you. Sometimes, you may be lead to meditation and awareness while other times you may be lead to prayer. Whichever feeds your spirit, do what is best for you. Whether be in the drive in to work, your lunch time, a walk in the grocery store or just even riding on the campus bus to your next class.
"Without reflection, we go blindly on our way, creating more unintended consequences, and failing to achieve anything useful." – Margaret J. Wheatley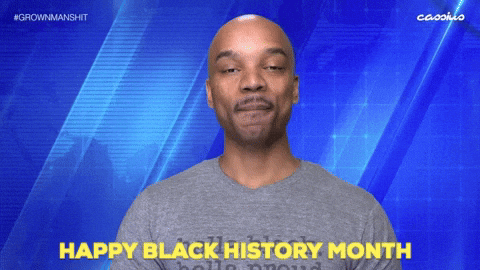 By the way: this has been the most bizarre Black History Month I have ever experienced.